You spend 1/3 of your life working.
You might as well enjoy it.
The average person spends 90,000 hours working in their lifetime. When you're doing work you hate, your mental and physical health suffers. On the flip side, when you have a career you love, the energy, excitement, and momentum are palpable.

Hi! I'm Emily and I help people make successful career transitions
I have helped hundreds of people with their career changes - whether they're recent graduates starting their careers, moms returning to the workforce after a career pause, or working professionals ready for a new job.
How about you? Are you at a crossroads? Maybe you're ready for something new, but don't know what it is or how to get there. Are you unhappy about your current situation and want to do something about it?
What is a career coach and do I need one?
I work with driven, dedicated individuals who want something new and they're ready to work for it. I help my clients feel confident about themselves, excited about their future, and discover a career that is fulfilling personally and professionally. Check out this video for more information (closed captioning available):
Are you starting your career journey, going back to work after a career break, or currently working and ready for something new? Book a free 30-minute "Kick Your Career in Gear" session and tell me all about it. (These are NOT sales meetings - just 30 minutes to talk about your career goals.)
I love helping people succeed, no matter their stage in life
I've helped college students, stay-at-home-moms, and working professionals plan their next action step. Meet some of them …
Allison recently graduated college and landed her dream job doing her ideal work while living in her favorite city.
Cheryl returned to work after a six-year hiatus to a part-time job that suits her family's schedule, provides additional income, and flexes her professional skills.
Hannah successfully transitioned from an independent contractor job to a full-time employee, doubling her six-figure salary in the process.
Are you job searching the wrong way?
I've seen the same job search mistakes over and over again, and it hurts to see. People come to me burned out and exhausted by the job search process. Career development is hard enough on its own, stop making it harder! Watch this video to see if you're job hunting the wrong way and learn the right way to do it (closed captioning available):
Are you thinking about making a career move?
Feeling stuck or overwhelmed about your next steps?
Book your free 30-minute
Kick Your Career in Gear
discovery session and tell me all about it.
Schedule an appointment
Get Unstuck, Out of Your Head

, and

Kick Your Career in Gear!
Are you thinking about going back to work or switching jobs but you're overwhelmed about where to start?
Are you at a crossroads and wondering what you should do next?
Download the Kick Your Career in Gear free resource and learn about the five-step process to get unstuck and gain momentum in your life and career.
Kick Your Career in Gear will help you:
Gain perspective on the important things in your life
Prioritize the elements of your busy life that are lacking
Feel energized and excited about your career possibilities
Feel confident to reach out to your network for valuable resources
Discover the next steps to kick your career in gear
You are not alone! I've helped hundreds of clients, students, entrepreneurs, and moms like you easily turn their dreams into reality. Whether it's going back to work, switching jobs, or starting a new business, I use the simple strategies shared in this Kick Your Career in Gear special report.
Enter your first name and email in the form below and you'll receive this free resource and some more tips to help you quickly get unstuck and gain momentum in your career, whether you are coming back to work after a career pause or you are currently working and want to do something new.
About Your Coach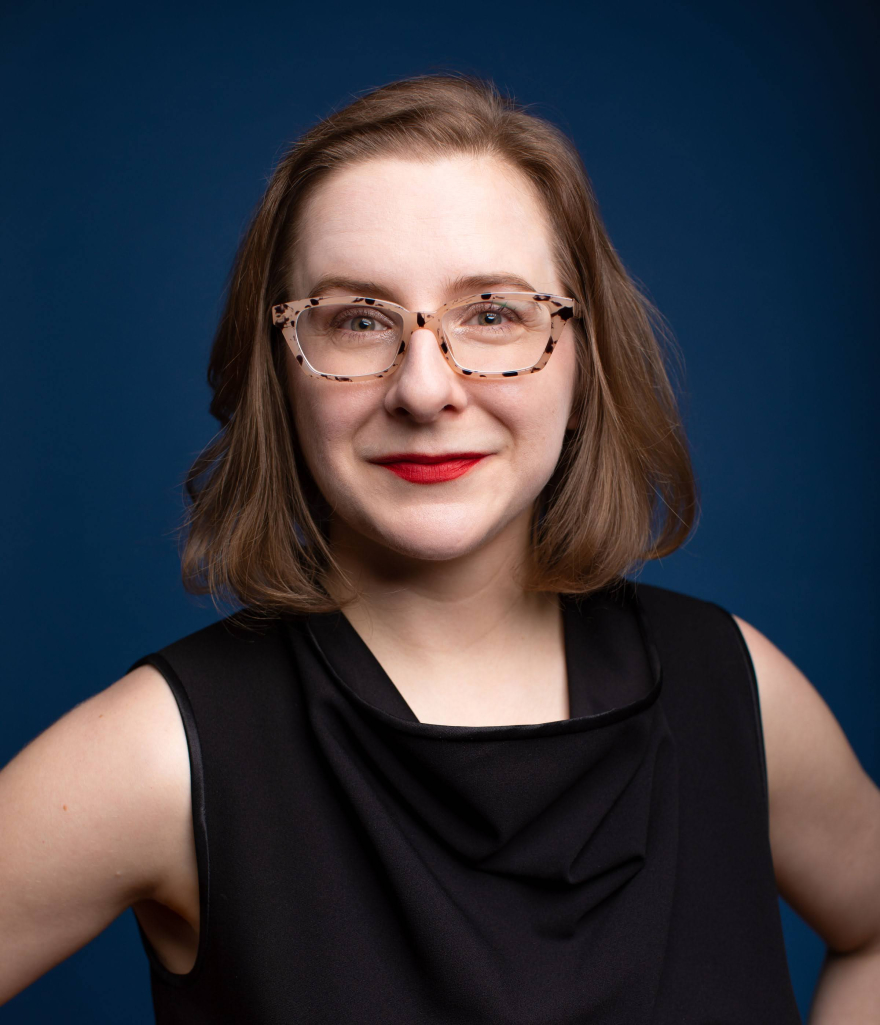 Emily Worden is a career coach helping moms and working professionals build careers they love. As a working mom herself, Emily knows it's important to create careers that are fruitful, flexible, and fulfilling. She also knows how intimidating it can be to change careers entirely or to return to the workforce after a long break.
As a teacher, mentor, author, and startup advisor, Emily has helped hundreds of students, clients, entrepreneurs, and businesses successfully plan and execute their visions. Emily uses her MBA, teaching experience, and entrepreneurial skills to help clients achieve their goals, whether it's starting a successful business or landing their dream job.
Are you thinking about making a career move?
Feeling stuck or overwhelmed about your next steps?
Book your free 30-minute
Kick Your Career in Gear
discovery session and tell me all about it.
Schedule an appointment
What others are saying:
"I GOT THE JOB!!!!!!!!!!!! Your coaching was tremendous. Honestly, Emily, I NEVER would have gone into that interview with the confidence I had if you hadn't been such a HUGE support." - Caroline L.
"Thank you, Emily, thank you. YOU are a life-changer! You helped ease almost all of my career and networking worries, and because of you, I'm inspired to believe that anything is possible ... Throughout our meetings, I have felt how much you care about me and my future success. You've made such an impact on me with your support and guidance, and I am eternally grateful to you." - Mavis M.
"In a word, Emily's work is life-changing. I always knew what I wanted to do, but the tools she gave me will allow me to bring my career to the next level. She is knowledgeable, engaging, and meets you at your level. I truly can't recommend her enough." - Caroline M.
"Thank you for always providing such an uplifting and high-energy environment in our meetings -- I am learning so many skills that I know I will carry with me for years and years to come." - Katherine S.
"I think of you so often in terms of someone who helped cultivate my career and as someone who left a positive, lifelong impact on me. I miss our sessions and you!" - Rishka M.
"Everything you taught me has come into play in the real world. I wouldn't be nearly as productive without your guidance and encouragement, and I'm doing better than my business plan predicted!" - Trevor K.
"I've been really intimidated by career development in the past but you have made it so motivating and enjoyable. I genuinely feel like a new person. Thank you so so much for all of your continued support and guidance." - Ken Y.
"I learned so much and feel more prepared than ever before to begin my career post-grad. I really appreciate your support, guidance, and enthusiasm throughout our time together." - Emily H.
"You've taught me the importance of time management, networking, branding, and finances. Specifically, I appreciate the time you put aside to read over my website and photography portfolio while sharing your honest feedback. You continuously brought positive energy while establishing a welcoming, professional and creative environment for me to grow. Thanks to you I feel ready to conquer any interviews, assessments, and job applications that come my way!" - Lauren M.
"I strongly believe that every single working mom should be required to meet with Emily! As a SAHM who is in the process of figuring out career paths, Emily has equipped me with the right tools I need to plan and explore my future career. Through our meetings, she has eased almost all of my career and networking worries and has made me believe in my own limitless future ... Emily pushes her clients in the right direction and inspires them to take their careers into their own hands. The care and empathy that she gives are unmatched; she takes the time to get to know her clients to tailor her expert advice to their career needs. Emily is a valuable asset for anyone who's ready to get serious about their career!" - Molly M.
"Looking back, I will greatly miss Emily's ability to make me feel seen and heard, and as though she had all the time in the world for me. There wasn't a meeting that went by that I did not feel that Emily was wholly invested in my current situation or problem that needed fixing. In more ways than one, she has always expressed her deepest desire to help me in whatever way I needed. This I believe is a testament to who Emily is as a person: an empathetic, deeply intuitive problem-solver with a world of creativity under her belt." - Anna P.